Get ready for non-stop laughter and cheering as the Walking Water Balls splash into the water and start rolling around! These inflatable orbs aren't just a thrill for the guest inside, but also for the crowd watching. Everyone loves to see if the person inside can stand still, run like a hamster, or consistently fall and splash around. It's an activity that's guaranteed to draw a crowd and provide endless entertainment. And the best part? We take care of all the staffing and set up, so you don't have to lift a finger when you rent from us! Simply place your order and get ready for an unforgettable experience that everyone will love.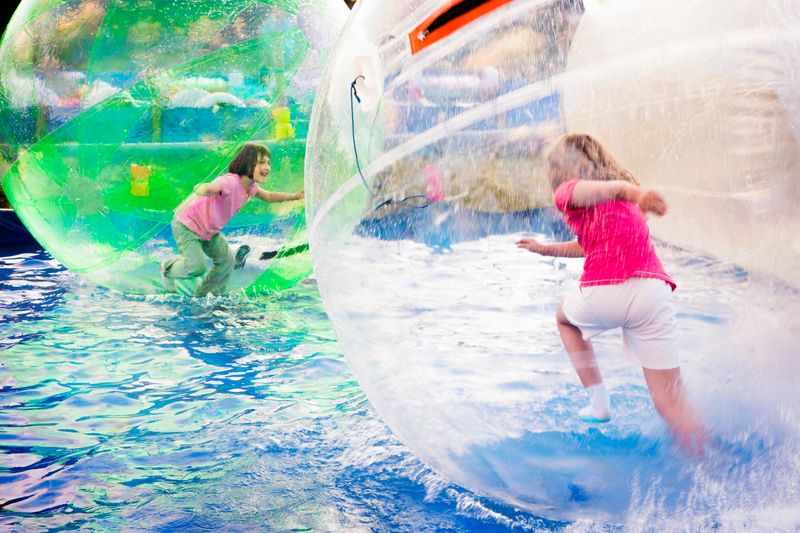 $1,300
2 Hr Rental
3 Staff Members
25' by 25' Pool
2-4 Walk on Water balls
Age-appropriate race music upon request at the time of booking
Requires 110v 20amp electrical outlet within 100 ft.
***Additional cost for large venues ie: Clubs, Fairs, Churches, Schools call for a quote