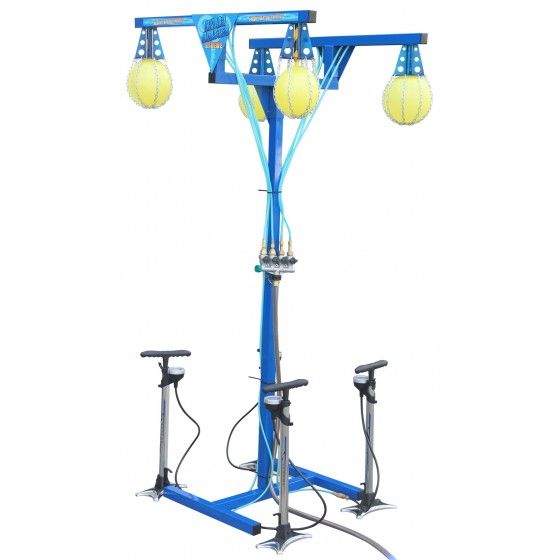 Hydro Blaster
This amazing new game is versatile so you can use it wet or dry, all year round! Square off with an opponent and see who can pop the balloon first. The first to pop the balloon, or get your opponent soaked, wins! Includes 200 balloons.
Hydro Blasters bring a competitive edge to your event. All four participants have an equal chance to soak their opponents. Hydro Blasters is a great alternative to a traditional dunk tank. Four players race to see who can pop their opponent's balloon first and get them soaked!
Requires an adequate water source within 50 feet of game. Includes 100 5" Balloons. Additional Balloons can be purchased separately.
*Customer must provide water hose and water
*Water hose rental $25
Machine Size 3' 5"L x 4'W x 6' 5" H
$250
2 Hour Rental Includes water balloon 100 balloons